---
Eagle Tavern, Much Park Street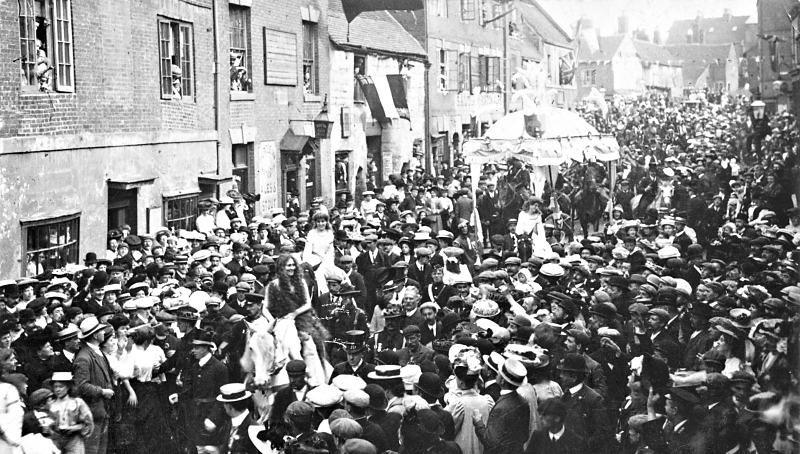 Once the through road to the "Great Park", one of Coventry's most ancient
and appropriately named streets is Much Park Street, seen here in 1907.

In the Coventry Times in 1855 a Music Hall at the Eagle Tavern was advertised as follows - 'capable of holding 1,000 persons is opened, for present, on the evenings of Monday and Saturday. A constable is in attendence to preserve order.' Problems with behaviour in pubs is nothing new then! It is unclear whether the Eagle Tavern was in fact a pub, or just the name of the Music Hall.