---
Malt Shovel, Chauntry Place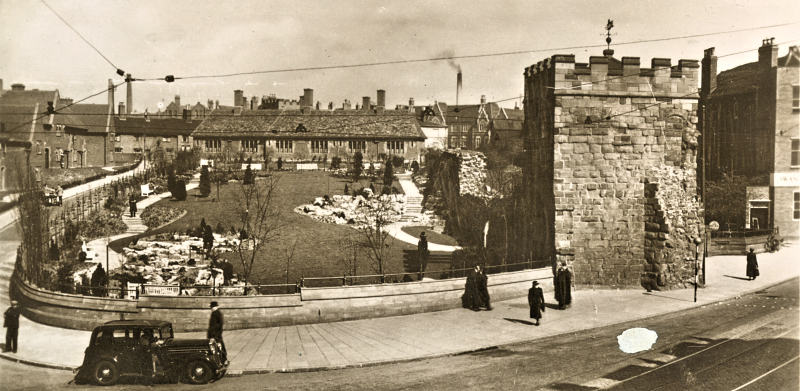 A postcard featuring Lady Herbert's Garden but providing a rare
photographic view of Chauntry Place along the left edge of the gardens.

A malt shovel is a utensil used to turn grain in a maltings. It is used as a common representation of brewing. In the Coventry Standard of 14 June and 12th July 1861, this pub was advertised to let.


LICENSEES:
1850 - 1851 Charles Wells