---
Minstrel Boy, Buckingham Rise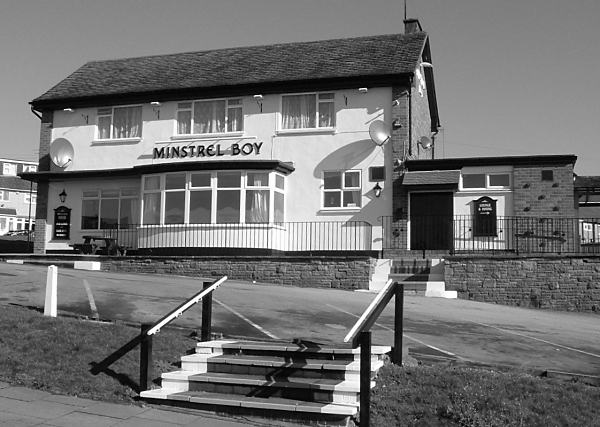 This name could be a reference to the Minstrel Boy in Thomas Moore's 'Irish Melodies' or to a famous racehorse. The Melodies were very popular indeed and the relevant poem begins;

'The minstrel boy to the war is gone, In the ranks of death you'll find him, His father's sword he had girded on, And his wild harp slung behind him'

It opened on 10th November 1961 under licensee, Herbert Daniel Jones. In 1982 this was described as a 'very pleasant estate pub with a very friendly clientele. Recommended'.


LICENSEES:
1961 Herbert Daniel Jones 1970 onwards Thomas Hipkiss. (See also Fox and Vivian, Gosford Street 1970)