---
Old Ball, 142 Much Park Street
The obvious nature of this symbol has made it a popular sign since the fifteenth century. This pub is first recorded in 1815 when it was used for auctions. By 1859 this pub had closed and been demolished.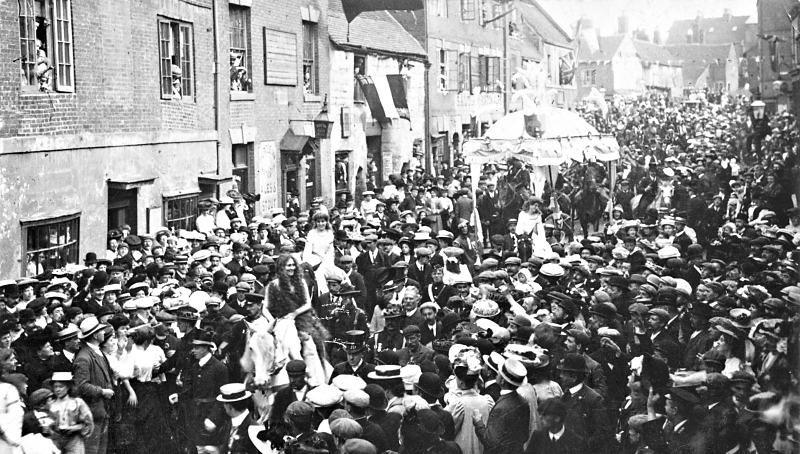 Once the through road to the "Great Park", one of Coventry's most ancient
and appropriately named streets is Much Park Street, seen here in 1907.
LICENSEES:
1822 - 1829 James Piper 1835 William Hall 1841 Newman Clarke

Street plan of 1851