---
White Bear Hotel, St James Lane
This is a heraldic reference to the Earls of Kent. It was also the name of a galleon in Drake's squadron at the attack on Cadiz in 1587. The White Bear opened on 6th July 1960. In 1982 this was a 'popular estate pub, catering for younger clientele'. By 2011 it was called 'THE BEAR' and was allowed to keep its license despite a string of mass brawls, under-age drinking and drug dealing. The police had called for it to be closed down. It was being run by Boota Johal of GK Investments Ltd., who took over the pub from Enterprise Inns in April of that year. They had submitted a planning application to the council to turn the pub into an off-license and restaurant.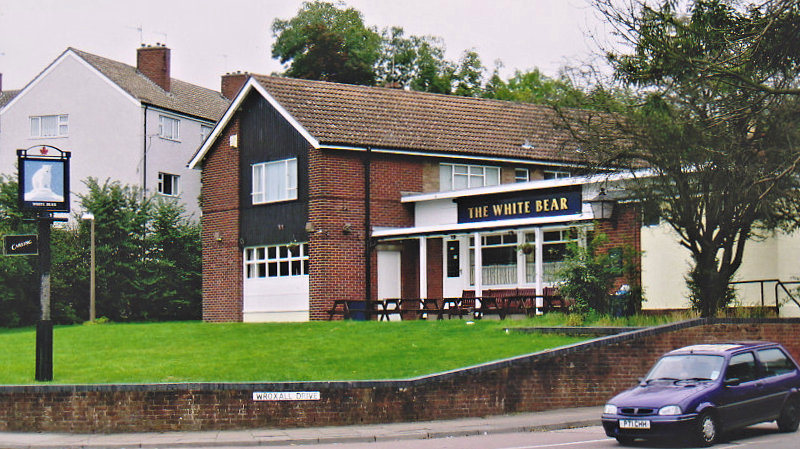 By the end of 2011 it had been converted to a supermarket


LICENSEES:
1960 Edward Millington 2011 Boota Johal

OWNERS:
to 2011 Enterprise Inns 2011 GK Investments Ltd.